The Impact of Elder Abuse Hits Hard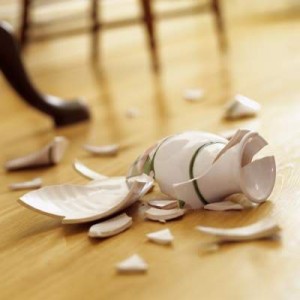 I don't know about you, but when I hear people talking about "impact", I usually think they're referring to things bashing into each other like cars, bodies, or heads.  With all of the talk recently about sports and concussions, my mind immediately goes tophysical impact.  In our field of elder abuse prevention, there has been a lot of talk about impact lately. It turns out that the impact of elder abuse, even in the absence of any physical bashing, is just as deadly as any crash or concussion.
Just yesterday, results of a Rush University Medical Center study (entitled 'Elder Abuse as a Risk Factor for Hospitalization in Older Persons' by XinQi Dong, MD, MPH and Melissa A. Simon, MD, MPH) found that elderly people who suffered psychological abuse, financial exploitation, caregiver neglect, or two or more types of abuse were hospitalized more frequently than those who had not been abused. The annual rate of hospitalization was more than double for those who reported elder abuse than for those who did not.
Earlier work (entitled 'The Mortality of Elder Mistreatment') by Lachs and colleagues at Weill-Cornell Medical College in New York had determined that abused elders die at three times the rate of non-abused elders. This held true for elders regardless of the type of abuse or its intensity. The authors noted: "…It seems plausible that experiencing elder abuse is an extreme form of negative social support. In the same manner that social integration reduces mortality, it may conversely be the case that the extreme interpersonal stress resulting from elder abuse situations may confer additional death risk."
This comment reminds me of a particularly sad elder abuse case: An 82-year old woman was brought to America for what I assume she thought would be a peaceful old age. Unfortunately, she was emotionally terrorized by her son-in-law with whom she lived (along with her daughter who we later learned was equally terrorized). She finally screwed up the courage to tell a social worker that she was afraid of the son-in-law. For her safety (he had made threats against her and police found guns in the home), she was placed temporarily in a board and care home. She died two weeks later. I am convinced that she died of a broken heart. For this older woman, the impact of elder abuse was lethal and tragic.
The impact of elder abuse hits hard. It not only hurts elder victims and those they love, it hurts our society morally, socially and financially. Elder abuse impacts us all. It takes time and continued hard work to address this impact. With each of us helping and doing our part to raise awareness of the impact of elder abuse, we can make a difference. Help spread the word by sharing this post!
Maybe Bette Davis had the impact of elder abuse in mind when she famously remarked that "Old age ain't for sissies." Amen, sister, amen
Special Thanks To
Ageless Alliance, Inc. is a registered U.S. 501(c)(3) tax exempt nonprofit (EIN/Tax ID: 47-2269055). Our charity is partially funded by the National  Center on Elder Abuse (NCEA), a federally funded grant from the U.S. Department of Health and Human Services, Administration for Community Living (ACL). Ageless Alliance is a proud partner of the nation's first Elder Abuse Forensic Center (EAFC) housed in Orange County, California.