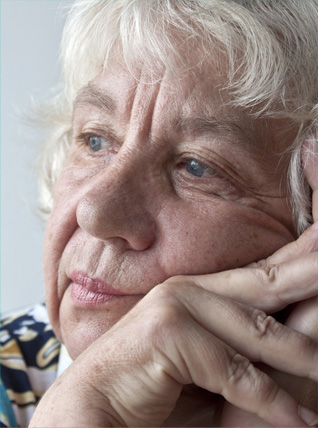 Frequent Questions
---
Q.1. 

What is elder abuse?
Although each state has a different definition, elder abuse is a term referring to any knowing, intentional, unintentional or negligent act by any person that causes harm or a serious risk of harm to an older adult. This abuse manifests itself in many forms, including financial abuse, physical abuse, sexual abuse, psychological abuse, neglect, and self-neglect and occurs both in the community and facilities. Find out more about the different types of elder abuse at the National Center on Elder Abuse here.
---
Q.2.

I think elder abuse, neglect, and/or exploitation are happening. What should I do? 
If the situation is serious, threatening, or dangerous, CALL 911 or the local police for immediate help.
Looking for additional resources? Visit Our Resources page here.
---
Q.3.

Are there warning signs I should look out for? 
Yes! There are definitely warning signs that abuse, neglect, and/or exploitation are happening.  Take a look at the Red Flags of Elder Abuse here.
---
Q.4.

How many people are suffering from elder abuse? 
Far too many older adults are enduring abuse. Research tells us that as many as 1 in 10 older adults and 1 in 2 people with dementia are victims of elder abuse. Even more frightening is that for every case that gets reported there are 23 that go unreported. This is caused by a number of factors, including the overall lack of awareness and reluctance to admit by victims due to fear or illness.
With 77 million baby boomers aging and the number of people over 90 growing exponentially, the problem will only become more desperate.
---
Q.5.

 What is Ageless Alliance doing to address this issue?
We're tackling this issue head-on through awareness, advocacy, and action! Find out about our Programs & Services here.
---
Q.6.

How can I get involved? 
There are so many ways that you can join us in our mission! Visit our Take Action page to find out how.