What do you get when you combine Ageless Alliance, Starbucks, Orange Label Art + Advertising, and local elementary school St. Pius V Catholic School?  Well, you get one mean elder abuse fighting team!  
This amazing partnership lead to the collection of 120 bags full of newly purchased pajamas, slippers, socks, toiletries and grocery gift cards, plus multiple bins of sorted items. Ageless Alliance Orange County (CA) collected these donated goods for at risk elders from 14 participating Starbucks locations from April 1 through April 24.
If you think that is good news, just wait!  On April 16, a group of 32 second grade students from St. Pius V Catholic School in Buena Park rode a school bus over to their local Starbucks for an event spearheaded by UC Irvine Nurse Practitioner Raciela Austin and Teacher Mrs. Kolakowski.  Each student brought personal notes to be placed in the outreach bags containing the donated items, so that every recipient would receive a special message of care from the students.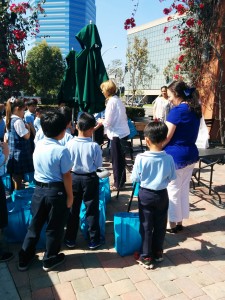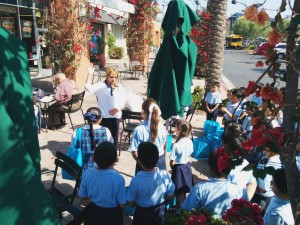 In front of the Starbucks the students gathered together to hear Ageless Alliance Orange County event coordinator, Lynn Rodriguez, talk with them about older adults who are hurt and may have to go to the hospital, and how they don't have any of the items that they all provided.  She shared with them how happy these older adults will be when they receive these items.  Each one took their outreach bags into Starbucks, handed them off to the Store Manager, Travis Nekonchuk, and received an Ageless Alliance bracelet or bumper sticker.  The kids celebrated with goodie-bags and donuts!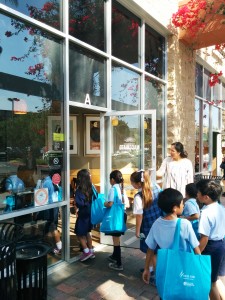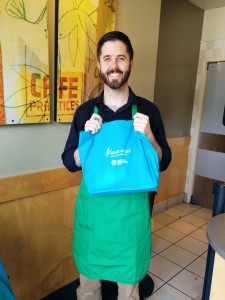 On April 25, representatives from Starbucks, Ageless Alliance OC, and Orange Label Art + Advertising came together to sort, assemble, and load items onto a moving truck to be distributed to Orange County Adult Protective Services, Long-Term Care Ombudsmen, and Human Options (domestic violence services). "We are truly delighted by the success of this event," stated Dr. Kerry Burnight, co-facilitator of Ageless Alliance OC, "and we hope to continue this intergenerational event every year."  Collaborations like this one are simple, practical, and have a real impact on real lives.  This is what Ageless Alliance is all about.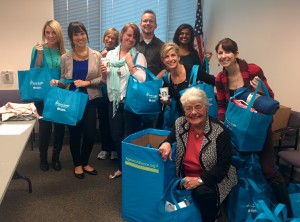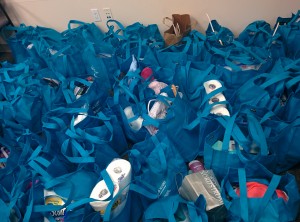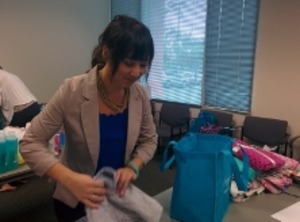 What are YOU doing for World Elder Abuse Awareness Day (June 15)?  Let us know on our Facebook page!